HESSINK'S AUCTIONEERS - RÄDECKER 'VENUS ANADYOMENE'
Johannes (John) Anton Rädecker
(Dutch, born Amsterdam 1885 – died 1956)
'Venus Anadyomene' (1933)
Sandstone, signed and dated: 'J.R. 1933'
Size 80 x 32 x 20 cm

Estimate: 150,000 / 200,000 euro

EXHIBITIONS
Teylers Museum, Haarlem, NL (Sept. – Nov. 1985)
Museum Beelden aan Zee, Den Hague, NL (2020 till present)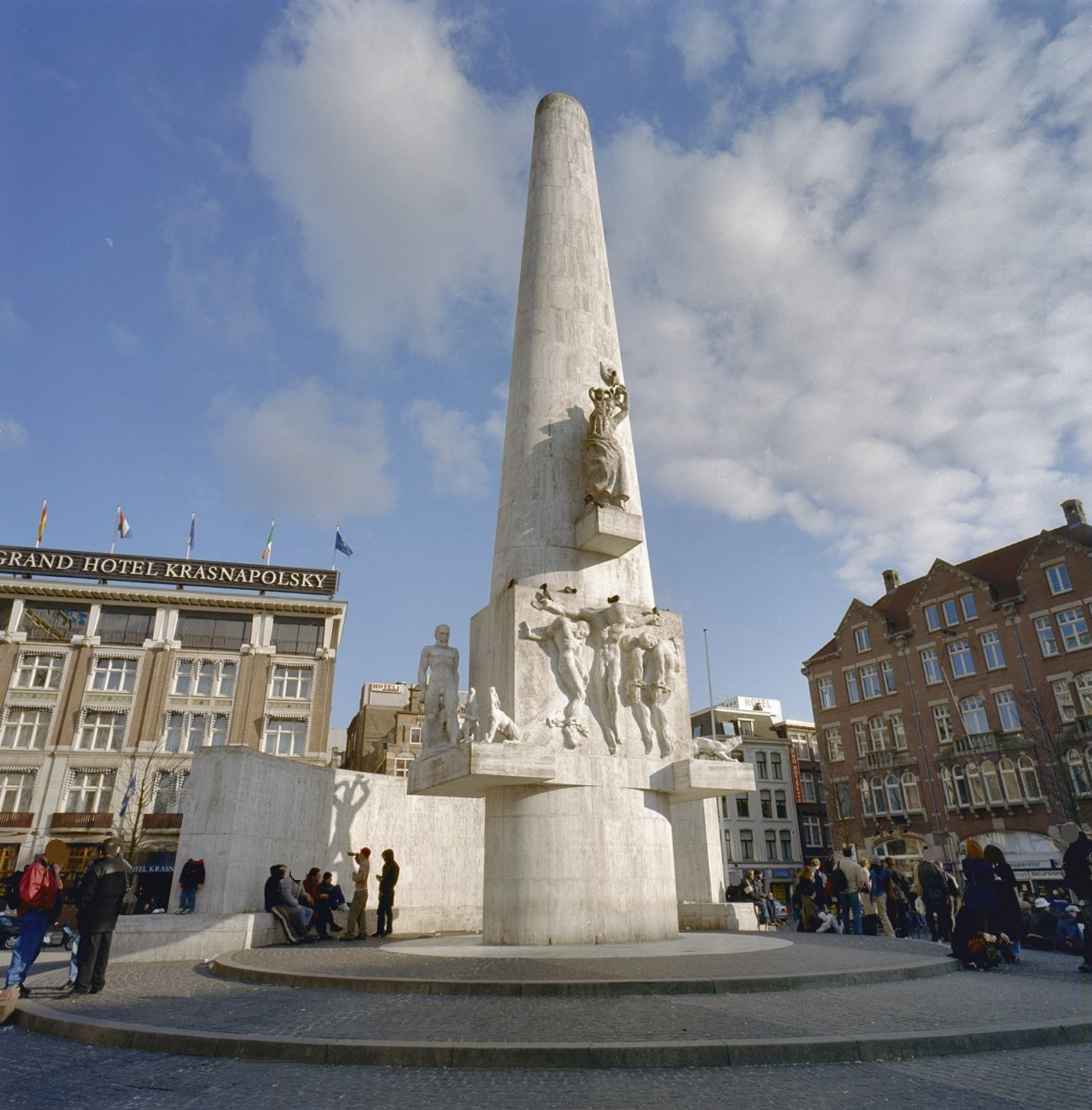 Johannes 'John' Anton Rädecker was a Dutch sculptor, draftsman and painter. He was born on the 5th of September, 1885 in Amsterdam. He is most known for his design and contribution to the world famous Dutch National Monument on Dam Square in Amsterdam, called the "Freedom Sculpture" ('Het Vrijheidsbeeld'). This monument is central to the Dutch National Remembrance Day on 4 May.
John Rädecker was the son of German sculptor Wilhelm Rädecker who was married with Anna Gosseling and educated at the Academy of Visual Arts and Technical Sciences in Rotterdam and the evening course at the Rijksacademie in Amsterdam. He was also pupil of Bart van Hove. Rädecker was a versatile artist (sculptor, construction sculptor, graphic artist, illustrator, lithographer, pastelist, painter, watercolorist, draftsman, maker of gouaches). The oeuvre of John Rädecker emphasis the sensitivity and sensuality of the form. He created a mystical symbolic representation of reality. His images are often coarse in shape and often make a mysterious impression. His earliest work shows diverse influences, ranging from Jugendstil to extra-European art and Cubism. His breakthrough took place around 1910. During this period he made luminist paintings. In Paris he worked abstractly in the years 1911-1914.

From 1916, John Rädecker was part of 'The New Circle' ("De Nieuwe Kring"), a group of visual artists and writers that was inspired by a community ideal. These artists criticized modern society and the world in which technology was becoming increasingly important. After the First World War he gained international fame as an influential expressionist sculptor with a very personal mixture of style influences. He enriched sculpture by creating visionary heads and human and animal figures in a style that sculpture had not known up to that time. During the 1920s and 1930s, he became one of the most important Dutch sculptors of his time and he received many important commissions. John Rädecker was a member of 'De Brug' artists association who was founded in July 1926, following the example of the Die Brücke association, which had previously been established in Germany. The aim was to introduce the New Objectivity in painting in the Netherlands. Other members from the very beginning were well-known artists such as Dick Ket, Johan Polet and Charley Toorop. Together with his sons, Rädecker worked on the National Army Monument on the Grebbeberg, among other things.

AUCTION 26 NOVEMBER 2022
Hessink's Auctioneers
Lichtmisweg 51 - 8035 PL - Zwolle - The Netherlands
For more information please call our office at contact@hessink.com or +31 (0)6 53 91 01 32