HESSINK'S AUCTIONEERS - BANKSY 'MALI GIRL'
BANKSY (BRITISH STREET ARTIST, B. 1974)
'Mali Girl' (Timbuktu, January 2009)
Stencil, freehand, spray paint and acrylic on a concrete block wall
Size: 117 x 123 cm. (46 x 48.43 in)
(Unique)

Estimate: 325,000 / 375,000 euro

(Listed in the 'Catalogue Raisonne of Banksy's Street Art', as No. 794)
CONDITION

- Excellent and Authentic
DESCRIPTION
- The artwork on this wall piece depicts a little girl in a long checkered dress, with one hand on her lap, the other one outstretched towards a little yellow bird. It is consequently an extraordinarily important work and is the only survived witness to Banksy's residency in Africa.
PROVENANCE
- This artwork, called 'Mali Girl' was quintessential Banksy and was confirmed as created by him together with the other at his 2009 summer exhibition in Bristol, called 'Banksy versus Bristol Museum', which featured studies and sketches of the Mali project, alongside a vast portfolio of stencils, sculptures, paintings, mixed media works and photographs.
THE STORY BEHIND
- In January 2009, Banksy visited Africa. During a short stint in the city of Timbuktu, he created six artworks. These brilliant murals, were all made with keen observation and a good eye for humor. For who does not know, Timbuktu is the regional capital in the center of Mali, just on the border of the Sahara. Only this beautiful Banksy mural, called 'Mali Girl' survived, the rest falling foul to vandalism and the Civil War between the Islamic Tuareg rebels of the MNLA and Ansar Dine. With risk for his own life, a constructor rescued this magnificent Banksy artwork called 'Mali Girl' and so it has been saved now for the future.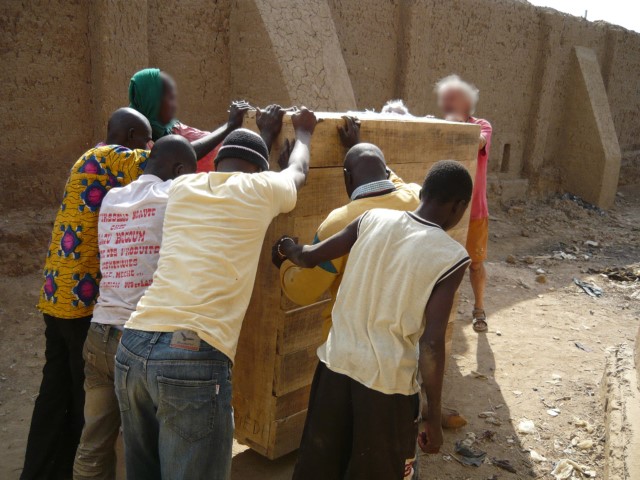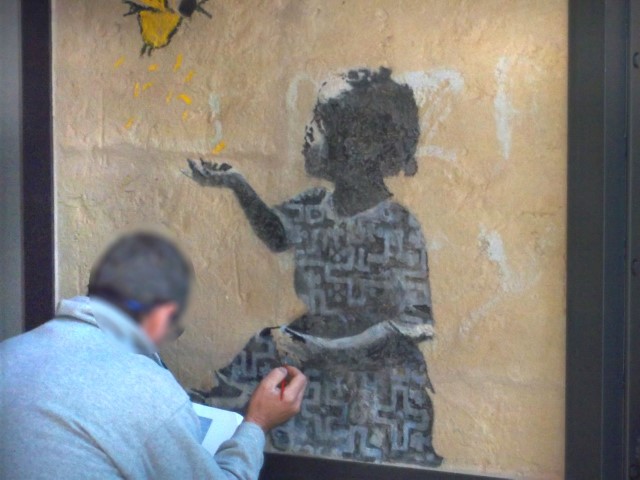 AUCTION 26 NOVEMBER 2022
Hessink's Auctioneers
Lichtmisweg 51 - 8035 PL - Zwolle - The Netherlands
For more information please call our office at contact@hessink.com or +31 (0)6 53 91 01 32